The power of BPMA's Commercial Attitude® & Sales Process Control® training programmes – at a glance
Commercial Attitude
Why Commercial Attitude is essential.
BPMA's key differentiator is the prime focus on changing and improving your Sales Organisation's Commercial Attitude. Here is why:
• Companies with high-value products and services experience that true
differentiation is getting more and more difficult as products become
more similar in the eyes of the customer and competing on price is not
an attractive option
• Partnership and trust are essential elements that cannot be measured by
functional values but are more and more dependent on personal qualities of
sales staff and management
• Feelings of partnership and trust develop only to a limited degree as this
natural trust depends on the coincidental "click" of characters in relationships
between sales person and buyer
• In the vast majority of relationships this "click" simply does not happen or
is not strong enough to bring about a personal preference to buy your
product due to superficial relationships, inadequate personal interest levels
and a high degree of neutrality.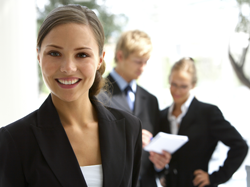 The power of the BPMA concept is the ability to build relationships based on a sincere personal interest. Commercial Attitude based on superior contact quality guarantees a high degree of trust in your sales process resulting in strong preference for your product, which is particularly essential in markets where products have become more and more similar in quality and price levels. Increasingly, customers make decisions based on personal partnership rather than functionalities.
Don't hesitate to contact us, if you are heading a multinational or if you have your own business, we are able to deliver services on your required level.
Contact us:
Certified Trainers BPMA, Institute for Commercial Attitude and Sales Process Control

E-mail:
info@koppenaalmanagement.eu

Tel:
+31 (0) 651330406